12th International Conference AFRICA DAY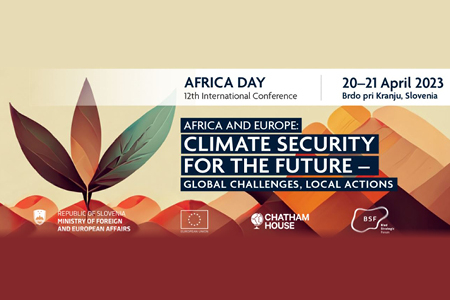 At CETIS, one of Europe's leading security printing solutions companies, we are proud to present our latest solutions in identity, travel and traffic documents and comprehensive turnkey solutions for identity management and document issuance.
We are kindly inviting you to visit us at the Africa Day 12th International Conference in Brdo pri Kranju, Slovenia, between 20-21 April 2023.
Africa Day is an international conference that has been organised annually by the Ministry of Foreign and European Affairs of the Republic of Slovenia since 2012 in partnership with the London-based Chatham House and the European Commission.
The conference aims to enhance bilateral ties between Slovenia and African countries, with particular emphasis on strengthening political, economic and cultural cooperation. It is attended by high representatives of governments, international and regional organisations, private sector, civil society, think tanks and academia from Africa, Europe and Slovenia, in particular. The Conference will focus on the opportunities and challenges of cooperation between Europe and Africa in the area of climate security viewed from the political and economic angles.
Minister of Foreign and European Affairs Tanja Fajon will host the event, which will be attended by ministers of foreign affairs of African countries, ministers of foreign affairs of some European countries, senior representatives of the European Union and the African Union, representatives of the diplomatic community, experts, researchers, representatives of NGOs, the African diaspora in Slovenia, the media and many others.
Arrange a meeting with our representative.
Looking forward to meeting you there.
Back