Tachograph cards
CETIS manufactures and personalises polycarbonate tachograph cards with personalised chips for digital tachographs in accordance with European standards.
By the decision of the Ministry of Infrastructure, CETIS d.d. is the authorised company in Slovenia for issuing digital tachograph cards (driver card, company card, control card, and test area card) which enable identification of card owners based on the design of recording equipment and transfer and storage of such collected data.
You can read all about tachograph cards in Slovenia here.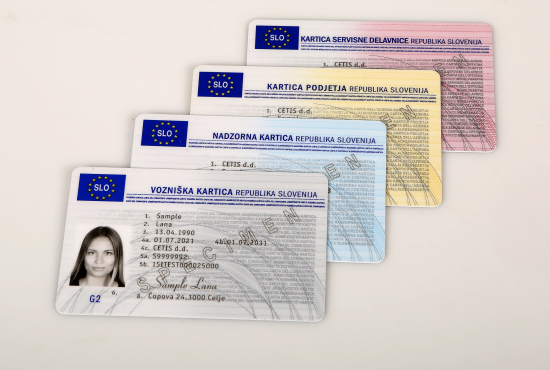 How can we help you with your challenges?
Trust our experienced professionals to handle them.
Explore all products of Security Printing Solutions
Explore all areas of Security Printing Solutions
Are you looking for quality solutions and a reliable partner?