FACHPACK 2022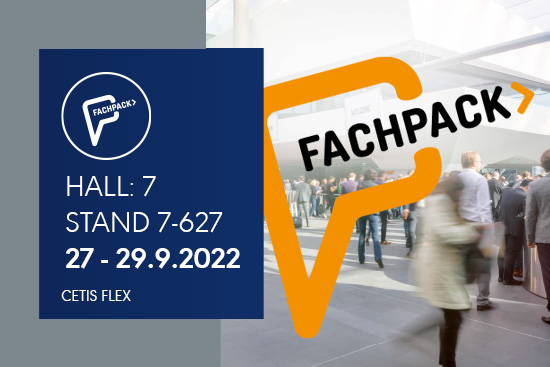 As one of the leading European companies in the field of commercial printing solutions, we are proud to present the latest solutions in the field of flexible packaging with innovative, safe and environmentally friendly solutions with the aim of increasing the value and visibility of their products.
We kindly invite you to visit us between 27 and 29 September 2022 at the FACHPACK 2022 event in Nuremberg, in Hall 7, Booth 7-627.
Contact our sales team (CETIS FLEX) for a free ticket.
We are proud to present our latest packaging solutions (labels, sleeves, wraparound labels, forms and various brand protection solutions) for the beverage, food, pharmaceutical, cosmetics and other industries.
Welcome!
Arrange a meeting with our representative.
Back