INTERGRAF Currency+Identity 2023 in Spain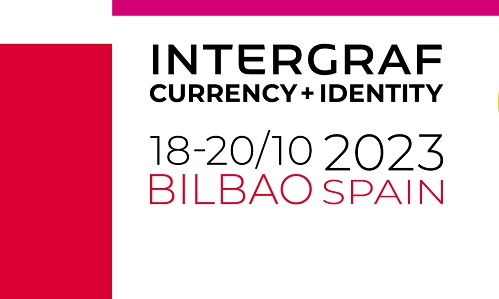 At CETIS, one of Europe's leading security printing solutions companies, we are proud to present our latest solutions in identity, travel and traffic documents and comprehensive turnkey solutions for identity management and document issuance.
We are kindly inviting you to visit us at the INTERGRAF Currency+Identity conference 2023 in Bilbao, Spain, on booth 76, between 18-19 October 2023.
In the official program of the 1st day of the conference, Alenka Colja from the Ministry of the Interior and Aleš Pelan from the Ministry for Digital Transformation will present the case of the awarded new Slovene biometric identity card, produced by CETIS, as a major step towards modern digitalised services in the Republic of Slovenia.
Continuously growing, Intergraf Currency+Identity connects technological innovators and institutional end users since 1976. The Conference and Exhibition provide excellent opportunities to meet colleagues and customers, and to establish new contacts with leading executives of security printing companies, central banks, and law enforcement from across the world.

The event is open exclusively to security printers, suppliers to security printers, central banks, government authorities, law enforcement and industry-specific digital solution providers. 
Arrange a meeting with our representative.
Looking forward to meeting you there.
Back