Le Paris Café Festival 2023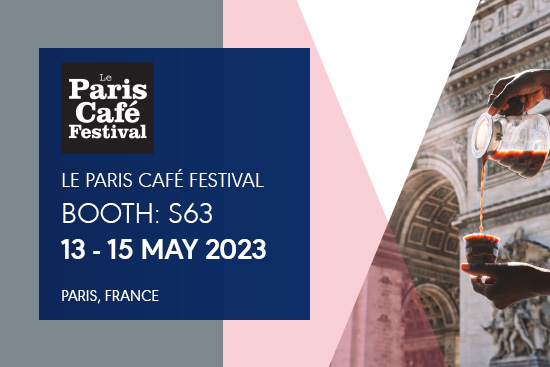 As one of the leading European companies in the field of commercial printing solutions, we are proud to present the latest solutions in the field of flexible packaging with innovative, safe and environmentally friendly solutions with the aim of increasing the value and visibility of their products.
Le Paris Café Festival, the world's largest coffee-only event, is making its return to Paris from cities like Milan, New York, Los Angeles, Cape Town, and Sao Paulo. This unmissable event attracts thousands of coffee enthusiasts, gourmets, professional baristas, cafe owners, and top decision-makers from around the world, making it an unparalleled opportunity for networking and learning in the coffee industry.
At our booth, we'll be showcasing our innovative and flexible packaging solutions, designed to meet the unique needs of the coffee industry.
We kindly invite you to visit us between 13 and 15 May 2023 at the Le Paris Café Festival 2023 event in (Le Carreau du temple) France, at exhibition Booth S63.
Welcome!
Arrange a meeting with our representative.
Back