Sleeves
The success stories of our partners tell us that when launching a new product or aiming to increase sales, stylish, modern sleeves just might be the solution you have been looking for. Their attractiveness guarantees shelf impact for your product, assures product protection, and gives you space for additional communication.
They have many advantages and are the right choice because:
they enable more space for information,
you can choose sleeving the bottle over the lid, including perforation that prevents the bottle from being opened,
they are resistant to water, rubbing and scratching,
they increase product attractiveness and make them stand out on the shelves,
they are suitable for products of different shapes and sizes even the most unusual ones due to their wrapping flexibility.
CETIS offers a variety of options:
Options:
Matt varnish on the front side
Cold foil - only on sleeves with not too much shrinking (testing in your production is strongly recommended)
Perforation
On rolls or in pieces
Security elements included to prevent counterfeiting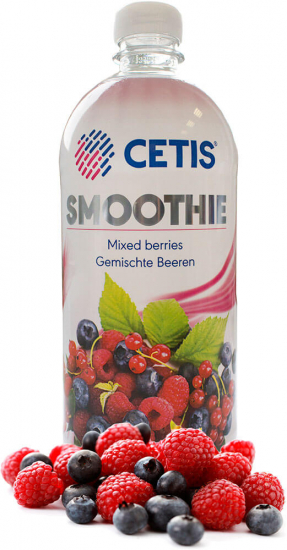 Boost sales with Scratch 'n' Sniff sleeves
Are your customers curious about the scent of the content of your product? Enrich your stylish sleeves with Scratch 'n' Sniff colours, allowing users to smell the product without opening it. You can choose from a variety of different fragrances or create your own.
DPG certified
CETIS is DPG (Deutsche Pfandsystem GmbH) certified . Special technology and procedures are used to assure secure production. Our production is also regularly checked by means of DPG certification procedures.
How can we help you with your challenges?
Trust our experienced professionals to handle them.
Explore all products of Commercial Printing Solutions
Explore all areas of Commercial Printing Solutions
Are you looking for quality solutions and a reliable partner?